Why Now Is a Great Time to Start a Pet Care-Based Business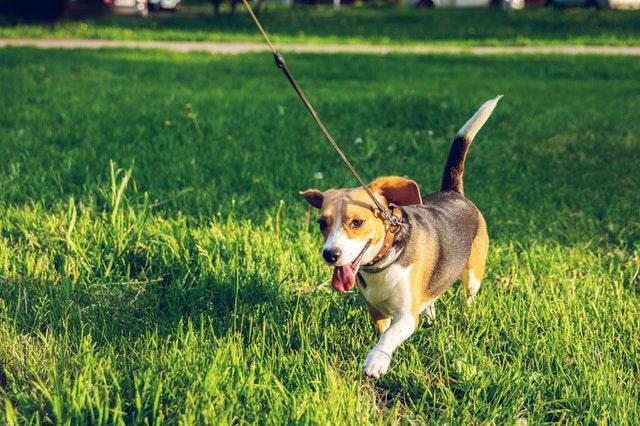 Photo by
Artem Beliaikin
from Pexels
A pet care business is quite lucrative, and now is the right time to think about starting one. Why? Thanks to the availability of the internet, more and more people are working from home. Having a pet at home provides them with companionship and entertainment to keep them motivated.
You can take the following steps from Best Animal Sites to start your pet-care based business:
1. Know Your Passion
Ask yourself what you can do best and which area you want to focus on. For example, if you like dog-walking, you can think along the lines of starting a dog-walking business.
Likewise, if you like spending time with pets, you can think about starting a pet-sitting business. Of course, some pet-related businesses don't require any training; all that matters in such a case is your passion.
2. Get Certified
Once you've decided on which business to start, you'll have to consider getting certified to get a business license. However, not all pet-related businesses require certification, but getting certified is one way of proving you are doing things professionally.
3. Create a Business Plan
Once you get your certification and permit, the next step is to develop a business plan. The business plan will guide all your operations and is a good starting point if you need funding. There's no rule for creating a business plan, but you need to have one that contains everything your business needs.
4. Get Insurance
Whether you are dealing with pets or their food, you'll need insurance cover to care for unforeseen misfortunes. For example, if you have a physical store, you need to ensure your business against fire, theft, or even the death of your pets.
Insurance will also ensure that the insurance company will bear the associated medical costs if anyone gets injured at your business premises or someone is injured by the dog you are walking.
5. Create a "Doing Business As" (DBA) for Your Business
Doing business as (DBA) name is necessary if you don't want to operate the business under your real name. A DBA name has many advantages. For example, it gives your business a separate identity so that you can open a separate bank account for it.
It also helps with advertising and marketing and makes it easier for you to diversify into other services if you want to open another business using a different name.
6. Market Your Business
With everything ready, what remains is to get the word out to your potential clients. You can create a website for your business to help spread the message.
Additionally, you can use social media platforms like Facebook, Twitter, LinkedIn, Youtube, and Instagram for marketing. You can also use your network of friends and family members to help you with marketing.
Types of Pet-related Businesses to Consider
The pet industry is vast, meaning you'll be spoilt for choice if you want to start a business in this industry. Some of the pet-related businesses you can start include:
● Pet Sitting
Of all the pet care-based businesses discussed here, pet-sittingpet-sitting is the easiest to start. Pet sitting involves taking care of a pet when its owner is away or is busy. You can charge a small fee for doing this.
● Dog Grooming
Grooming dogs isn't an easy task, which explains why many people prefer to pay someone else to do the job. You can step in and help with this task. You can open a physical shop to offer your services or become a freelancer, moving from one home to the next.
● Dog Walking
Dogs, like all other animals, need exercise. That's why dog-owners are willing to pay dog-walkers. Dog walking will also provide you with an opportunity to exercise.
● Pet-supply Store
If you don't want to deal with pets directly, you can open a pet supply store where you sell items like pet food, supplies, and gear. However, it would be best to create an e-commerce website to sell these products.
Other pet-related businesses you can venture into include:
Pet boarding
Doggie daycare
Pet training
Pooper scooper
Dog bathing
Pet massage therapy
Pet restaurant
Pooch couture
Pet-business marketing
Pet-portrait business
Conclusion
Hopefully, you now know what pet-related businesses you can start and what you need to start the business. But before you start any business, find out whether it requires certification or not.
Also, make sure the business is licensed. Visit your local labor office to see what certifications and/or permits you need.